Scroll
Please read before you book:

PLEASE READ BEFORE YOU BOOK
IMPORTANT - If you are unwell COVID / FLU like symptoms, please book a phone consultation first. We will ask you to come if you need to be seen. We will ask you to do a Rapid antigen Test at the Clinic when you come in.
Appointment, Cancellations & Fees
Appointments are for non-urgent visits. Each slot is 15min, If you think you need extra time, please book a double appointment (Extra fees apply). Do not book for Skin excisions, Full skin checks, Steroid injections, Jadelle/Cu-IUD/Mirena insertions Please speak to the Receptionist first
Please arrive on time. Please excuse us if we are running late due to delays in previous appointments and emergencies.
Standard minimum fee apply to one appointment slot of 15minutes. Additional charges apply for over 15minute appointments, referrals made to other healthcare providers, additional in-clinic services and materials used. If the reason for the visit is an injury (ACC) and a medical visit, then both ACC Surcharge and Medical charges will be applied. Please cancel the appointment as soon as you know that you cannot attend to avoid charges for missed appointments. Inform the reception if you are running late.
If you have multiple problems to discuss, please discuss them in order of priority. We will try to discuss most of your problems in one appointment slot. If the doctor does not have enough time, you will be asked to make another appointment. The next appointment will be charged separately.
Tips to get maximum out of a consultation - Having a written list of problems in order of priority, Having extra information, reports and references, Bringing a bystander or an interpreter if you have communication difficulties. Please turn off your phone.
Walk-In Clinic
You can book with another doctor if your regular doctor is unavailable and you cannot wait until an appointment is available with your regular doctor. Try to see your regular doctor for long-term health problems for continuity of care. Some regular doctors will be available as a walk in doctor beside their appointment times - please check with the reception.
Nurse Bookings
Following doctors consultation - Wound dressing/Plaster Cast/Liquid nitrogen-wart treatment, Ear syringing/Suctioning

Injections & vaccinations which has already been prescribed by a doctor - Vitamin B12, Depo, Desensitisation Injections, Most adult vaccinations and travel vaccines.

Following doesn't need a doctors consultation - Flu vaccination, HPV vaccine. Blood Pressure Check, CVD Risk Assessment, Cervical Smear, Smoking cessation advice

Please call reception to book (Following doctors consultation) - Zolendronate/Aclasta Infusions, Iron Infusions, Insulin Initiation (These need special bookings " longer time and a dedicated nurse)
Immunisation Clinic (Up to 11 years)
For 6 week baby check - Please book with a doctor 15-30min before the nurse appointment.

All other scheduled immunisations under 11yrs does not need a booking with a doctor.

Non-scheduled immunisations will need a doctors consultation first and additional charges apply
Use this form to request non urgent appointments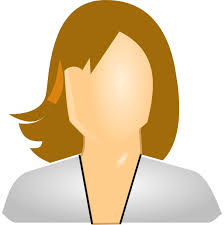 Heidi Muller

Katila Withanapathirana
Immunisation Clinic (6 wk to 11 yr)

Reza Alai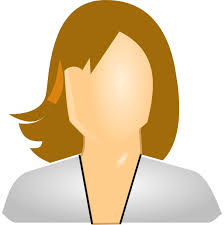 Rebecca Meffin